A sermon preached at Southminster Presbyterian Church in Boise, Idaho.
July 21, 2019
Hebrews 2:10-18
As I mentioned last week, the author of Hebrews is giving us different snapshot images of who Jesus is. Last week, we learned of Jesus as the Son, the exact imprint of God's being. A perfect reflection. 
This week, we have Jesus the pioneer. 
When we think of pioneers, we may think of the people who traveled the Oregon Trail in the mid 1800s. Lewis and Clark, and trappers and explorers, had opened up the trail so that our pioneers could make the journey. It still took a long time for people to follow them. Marcus and Narcissa Whitman came to Eastern Washington in 1828, still a number of years after Lewis and Clark's expedition. And then Marcus went back east in 1843 and led 1,000 people in the great migration West. A few years later, 50,000 people a year were making their way to points West because of the trail that earlier pioneers had laid. 
My own ancestors came West, following family because one of their cousins was an early trapper and map maker. My great great grandmother was born in Illinois as her family moved toward Eastern Washington. Her father built and repaired wagons. 
Reading these stories of my ancestors, who settled in Washington before it was a state, makes me wonder what it was like to set out across an unknown land with all of your children, belongings, and hopes packed into a wagon. What would it be like to leave behind everything and everyone you knew, trusting there was hope and opportunity for you in a new land?
Pioneer may also bring to mind images of Daniel Boone or Davy Crockett. Perhaps you grew up watching Fess Parker play a highly fictionalized version of Crockett on TV in the 50s, while wearing your own raccoon skinned cap? 
For me, when I think of pioneers, I'm likely to think about the first people to do particular things. Katherine Johnson, the African American woman (and presbyterian!) who calculated the flight path for a number of NASA missions, including for Friendship, Apollo 11, and the Space Shuttle. 
Or the first women to be ordained to leadership in the church: Reverend Margaret Towner in 1956. Reverend Katie Geneva Cannon, the first African American woman ordained, in 1974. In our own congregation, the pioneer generation of women ordained as elders have died since I've been here with you. Agnes Burkholder, Cathie Walker. 
And all of those pioneers, whether women in ministry or at NASA, whether settlers seeking a new home in a new land—all of them could talk about suffering.  Pioneers heading West on the Oregon Trail knew suffering. Cholera, hunger, harsh winters.  Katherine Johnson is a brilliant mathematical mind, but because she is black, she had to fight to gain entrance to classes at whites-only schools. She had to fight to be respected and heard at NASA. She had to walk a block to another building to use a bathroom. 
In 1974 Jocelyn Bell Burnell's male colleagues received a Nobel prize for her work on radio pulsars. In 2018, she was finally rewarded for her work. 
The first women to be ministers in the church have shared stories of the discrimination they faced. I've heard and experienced it too, but not to the degree the women who came before me did.
In Hebrews, we're told "It was fitting that God… should make the pioneer of their salvation perfect through sufferings."
To be a pioneer requires hope in a future you haven't yet seen or experienced. To be a pioneer is to imagine new realities. As my aunt Gail says, 'faith is trusting the unknown future will turn out to be loving'. 
Jesus is our pioneer, not because he showed us the easy path. Jesus is our pioneer because he showed us that in order to get to a new world, a new reality, a new salvation, the path will be difficult but the journey will be worth it. 
Suffering just to suffer is not what Jesus calls us to. Making other people suffer, just because we had to suffer—that is not what Jesus calls us to. Causing other people to suffer because of our cruelty, prejudice, and racism—Jesus doesn't condone that kind of suffering. 
And suffering doesn't seem to ever fully go away. Even though our country worked and suffered through the Civil Rights Movement in the 50s and 60s, and even though many things have improved, we still have racist slurs, violence, and rhetoric in the news today. People yelling "go back to where you came from" at people at grocery stores, on twitter, and Trump rallies—telling brown and black people who were born here, who are American citizens, is proof that racism is alive and well. 
Suffering is not done with our country yet, sadly. We are still called to be pioneers, working to end the structures of racism, standing up against it when we hear it, when we see it. Because we have to get to the other side—to a world where people are judged by the content of their character and not the color of their skin. 
In Hebrews we're told: Therefore he had to become like his brothers and sisters in every respect…..Because he himself was tested by what he suffered, he is able to help those who are being tested. 
This means there is nothing we can go through that God doesn't understand because Jesus became "like us in every respect." When we cry out in pain, Jesus knows what that is, because he is like us in every respect.  When we get a snake bite and our wagon breaks down somewhere in Wyoming, Jesus understands the pain because he's like us in every respect.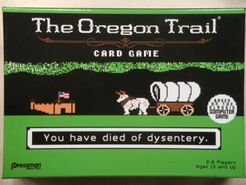 When your male colleagues are given a Nobel prize for work that you did, while you don't get a mention—Jesus knows that suffering because he is like us in every respect.  
Whenever you see people who are suffering today, in fact, you should picture Jesus. Because that's where he would be if he were here now. 
Jesus would be in the detention centers with the children separated from their parents. 
Jesus would be standing with people being threatened with violence for the crime of having a different skin color, speaking a different language, or being of a different religious tradition. 
Jesus would be in the cancer wards of hospitals, in the war zones, in the refugee camps, in the caravans of displaced people across our world today, trying to escape war and violence in hope of safety and peace. 
Because Jesus is like us in every respect. It was fitting that God… should make the pioneer of their salvation perfect through sufferings. 
Jesus perfection doesn't come from his wealth, his power, his fame, but through sufferings. 
I confess I'm not really a fan of suffering, for myself or for others. I hate to watch people I love suffer and be in pain. I hate to experience it myself. 
I also know that because of what I have suffered, because of the trials I've faced, I have a better understanding of who I am, what I'm capable of. It is also through my challenges and suffering that my faith took deep root. 
I want to keep my own children and loved ones from facing suffering, even as I am aware of how suffering has helped me become who I am. We can see that as we look around—parents seeking to move any obstacles or challenges from their children's path. 
And there are too many people in the world right now facing suffering that does not lead to life and we are called to step in, to stand with them, to help them through it. If suffering is only for the sake of cruelty, and without hope of redemption, we must repudiate it—even as we acknowledge that Jesus is always going to be on the side of the people we are forcing to suffer. Jesus does not stand with us while we build camps for children we should instead be welcoming. 
In a few minutes, we'll be baptizing Octavia. She and I share the gift of being adopted, of being welcomed and claimed in a family. She will also share the suffering that comes with the gift of adoption, because life is complicated.  And we acknowledge that in baptism, we become connected, we are made family. In Hebrews, we're told: 
"Since, therefore, the children share flesh and blood, Jesus himself likewise shared the same things, so that through death he might destroy the one who has the power of death….Therefore he had to become like his brothers and sisters in every respect."
In baptism, we claim death so that death might be destroyed, and we claim new life, rising out of the water—reborn, renewed, children of God, siblings of Jesus, the pioneer of our faith. This morning, Octavia will join our family, as she has already joined the Walters family. We will make vows to support and encourage her, to comfort her in her suffering, and to show her the way, as it has been shown to us. 
How can we be pioneers of faith today?  What would it be like to leave behind everything you knew, trusting there was hope and opportunity for you in a new land?
May we be pioneers for a new world, one where the hungry are fed, the lost are welcomed home, the suffering find relief, and where every single one knows they belong, and are children of God.